About Milwaukee Blooms
A Milwaukee Florist Serving Winsconsin Since 1986
Milwaukee Florist: Milwaukee Blooms is the Millennial Florist
We are all brilliant artists who have been recognized as the finest floral designs for thirty years. We started working with an apprenticeship position during our studies at the University of Wisconsin.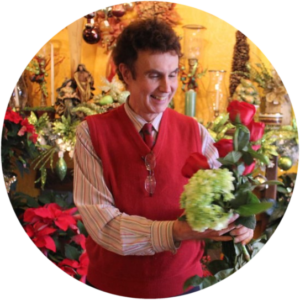 We then moved on to tackle the world with our brilliant and exciting young and creative work. we were acknowledged in Chicago for our brilliant and amazing designs. The Chicago archdiocese commissioned us to design the Pope John Paul ll visit for all his personal rooms. We did Lily of the Valley in Waterford for his bedroom and autumn elegance in the dinning room and thousands of roses during this historic visit.
We worked with President Jimmy Carter in office and latter with his work on Habitat for Humanity. As Presidents go, we include personal work for president Ronald Reagan and president George Bush. David Bowie loved our hot pink and teal floral arrangements he wanted from Milwaukee Blooms. He was one of the nicest celebrities we met and we worked with many. Tom Petty for years requested party event floral centerpieces for his wild and crazy and midnight toke parties.
We take a very personal pride in our Wedding designs. Perhaps that is why we designed over twenty-five hundred Weddings. There isn't any floral designer who can top our gorgeous sympathy designs. Funeral directors often comment that in all their years have never seen floral tributes as amazingly gorgeous as Milwaukee Blooms designs.
As artists on Milwaukee's fashionable east coast. celebrate any event or purpose to exhibit your fine taste in floral design choice from Milwaukee Blooms. We design for you and all of our creations are original art . Milwaukee Blooms your Millennial Florist is a first class choice.
Charles Crosse
Same day service, great customer relationship, and Andrew put together an amazing bouquet. My new go to for Milwaukee flowers!
M Zellmer
Ordered a flower arrangement made with red roses and same day delivery to a funeral home. The florist, Andrew, promptly returned my call and said I would be happy with what he could provide for what I wanted to spend. He exceeded my expectations and nearly…. read more
Milwaukee Flower Shop Review
Monica M. – "My parents sent me an absolutely beautiful arrangement from this Milwaukee florist today. Although I was the recipient, not the customer, I felt compelled to leave a review after my Mom shared her experience… read more